Upcoming Junior Events
Here are upcoming events that are for Juniors including workshops and contests with Junior Divisions
January 4th, 2022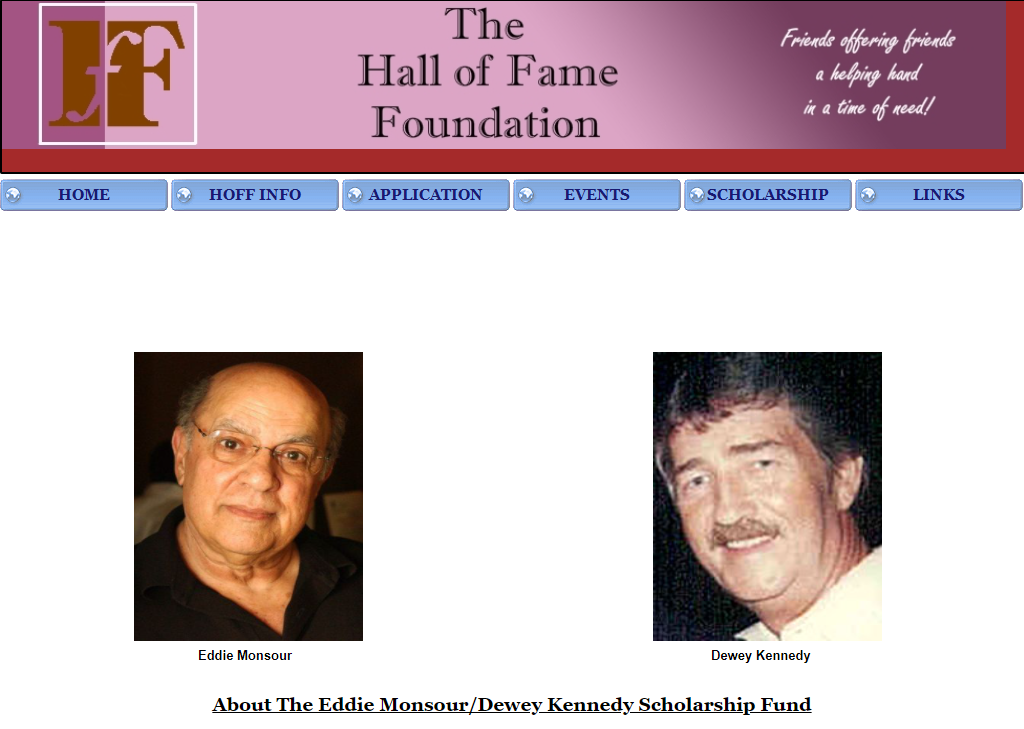 2022 Eddie Monsour/Dewey Kennedy Scholarship
The Eddie Monsour/Dewey Kennedy Scholarship Fund was started in 1996 in memory of Dewey Kennedy who probably loved the dance, junior shaggers, and the camaraderie as much as anybody around. Eddie Monsour was added due to his many contributions to the juniors that keep our dance alive. Although the idea and the original funding for the scholarship were started by CSA dancers as a way to honor and remember Dewey, the means to fund the scholarship each year comes from various groups, individual contributions, and fundraisers.
Deadline for application is January 28, 2022
Click here for more information
Completed Junior Events
Here are event results from Junior Divisions for 2018-2019
November 13th, 2021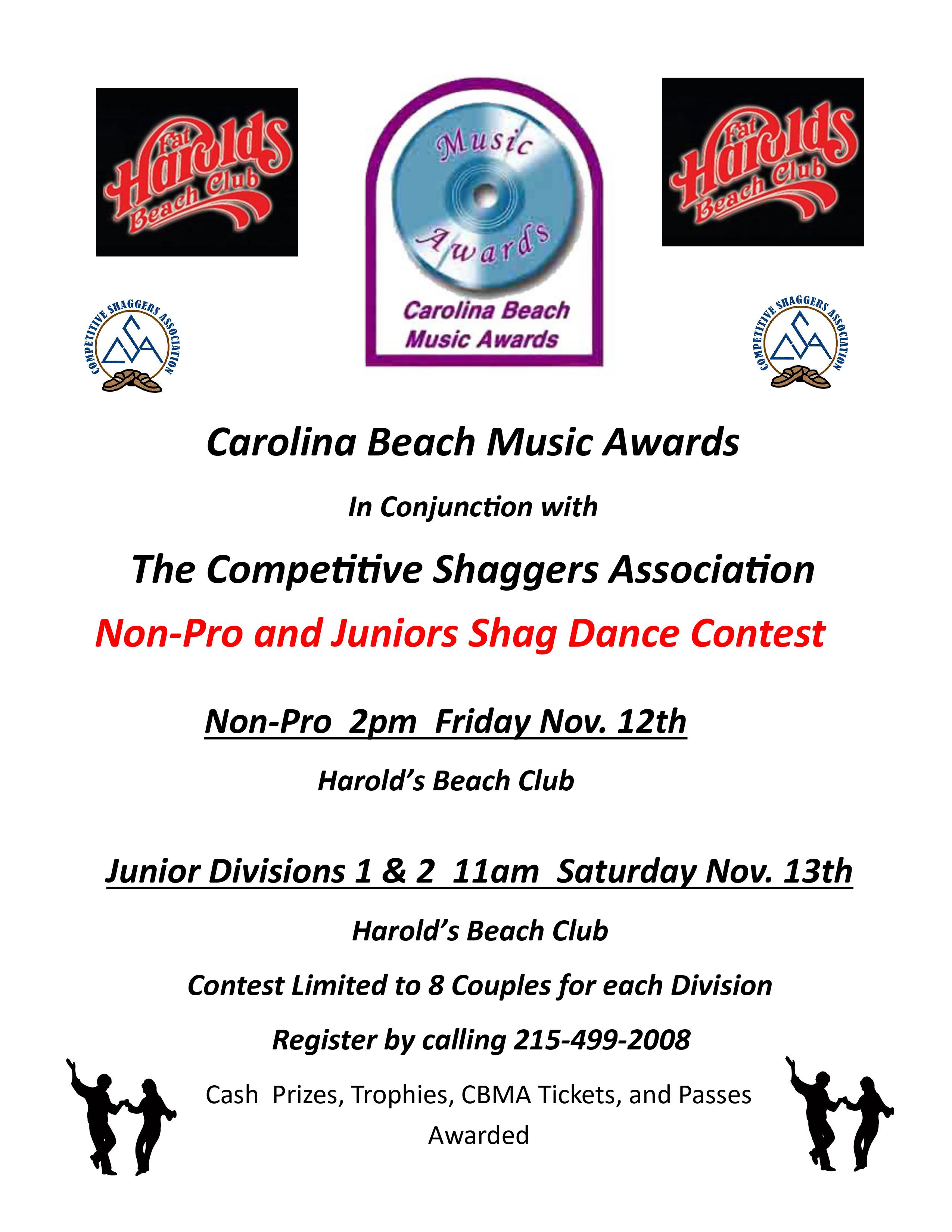 Carolina Beach Music Awards Junior I, II Contest
Fat Harolds Beach Club
North Myrtle Beach, SC
Juniors dance at 11am Saturday!


April 4th, 2020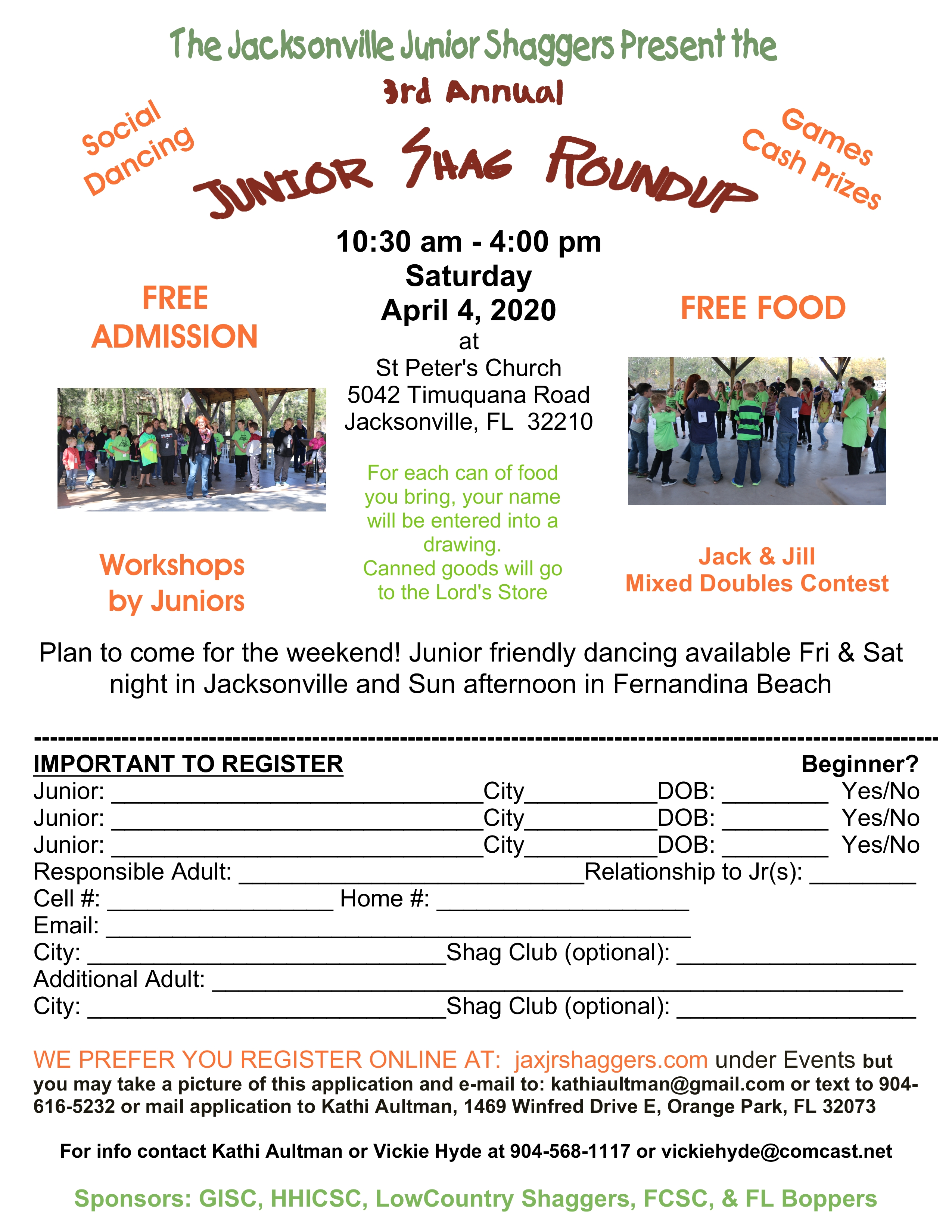 3rd Annual Junior Shag Roundup - POSTPONED
Ortega River Club
4165 Lakeside Drive
Jacksonville, FL
Social Dancing! Games! Workshops! Jack and Jill Mixed Doubles Contest!


We will update the flyer and new dates as soon as we have additional information
March 12th - 14th 2020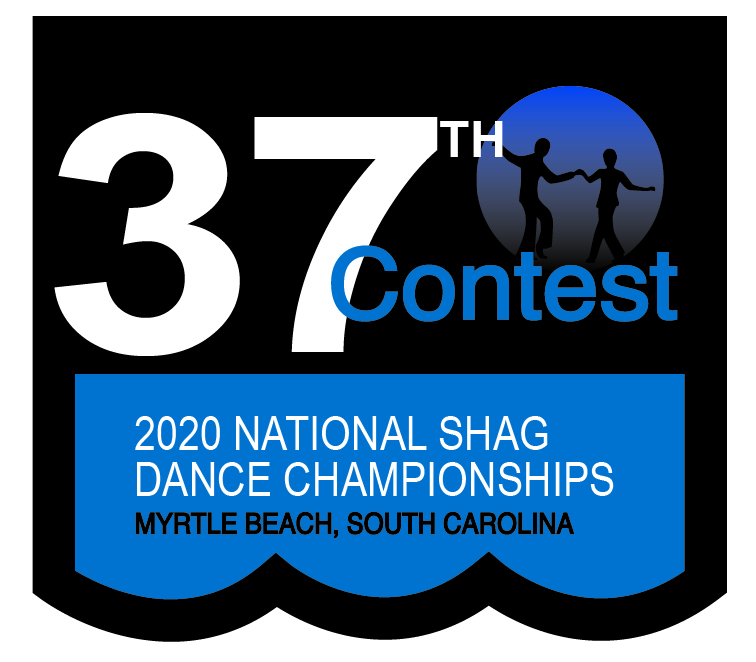 National Shag Dance Champships-Finals
North Myrtle Beach, SC
Spanish Galleon
Junior I and II Divisions

February 7th - 8th 2020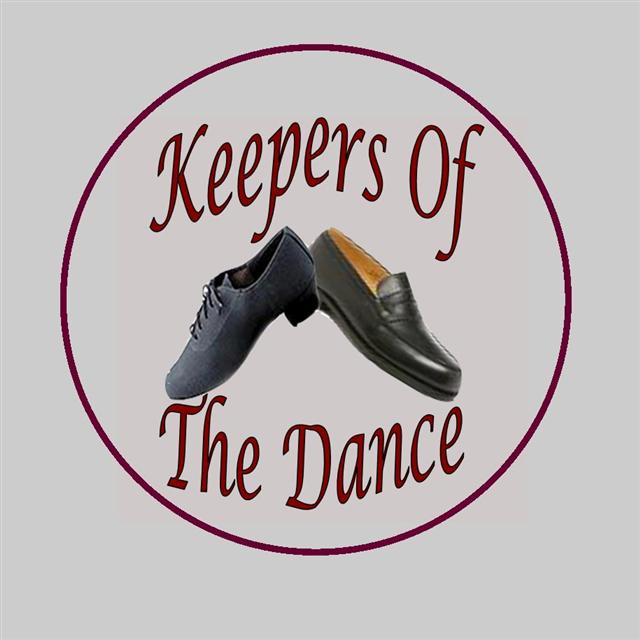 Keepers of the Dance Contest
North Myrtle Beach, SC
Fat Harolds Beach Club
Open Junior Division Friday with top 6 dancing Saturday

January 31st - February 1st 2020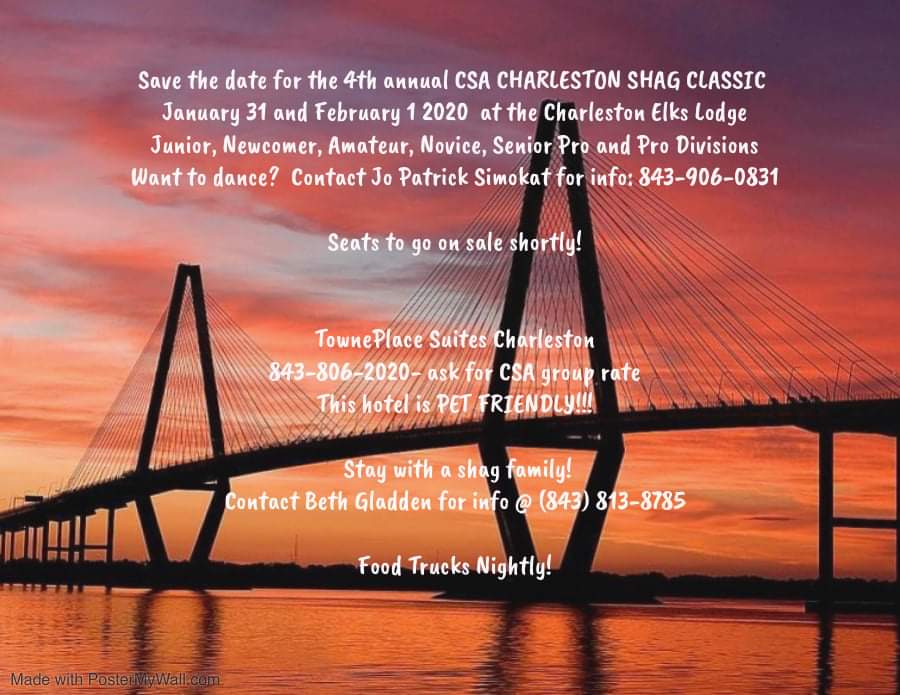 4th Annual CSA Charleston Shag Classic
Charleston, SC
Charleston Elks Lodge
Junior I and II Divisions Saturday Afternoon

January 18th 2020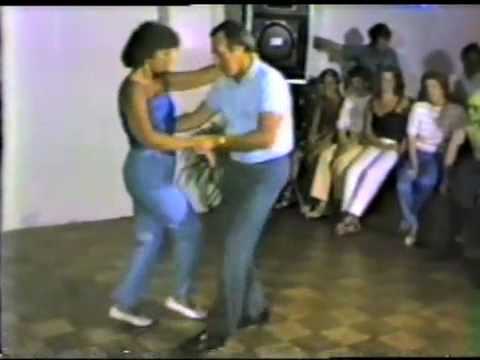 Shad Alberty Memorial Winter Classic
North Myrtle Beach, SC
OD Ballroom
Junior Contest and Scholarship Presentation

January 11th 2020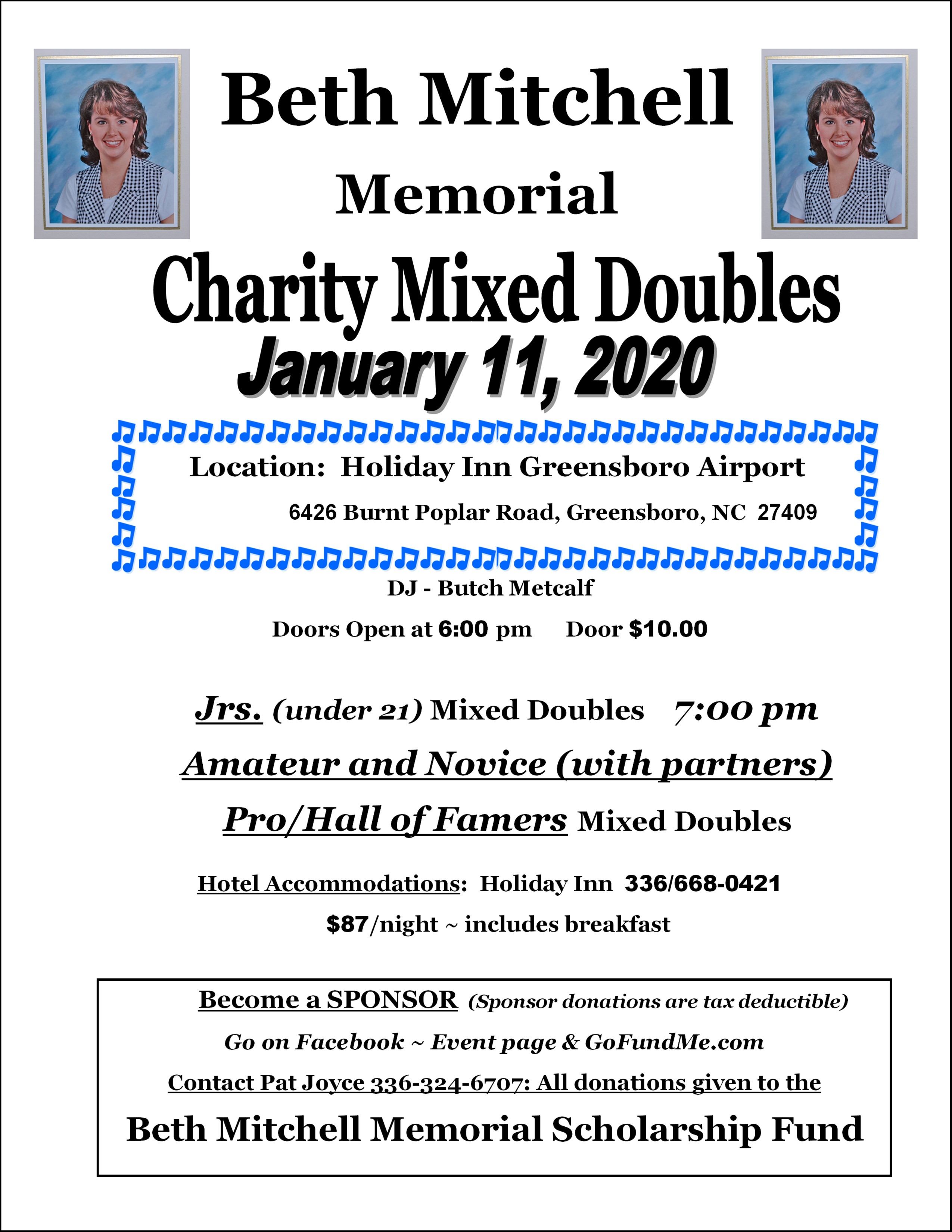 Beth Mitchell Memorial Charity Contest
Greensboro, NC
Holiday Inn Greensboro Airport
Junior Mixed Doubles

---
Event Submission