ANNOUNCEMENTS
Junior SOS 2023 Registration is Open!
Click below to get your tickets for this year's Junior SOS from July 11th-16th, 2023!
Click here to Register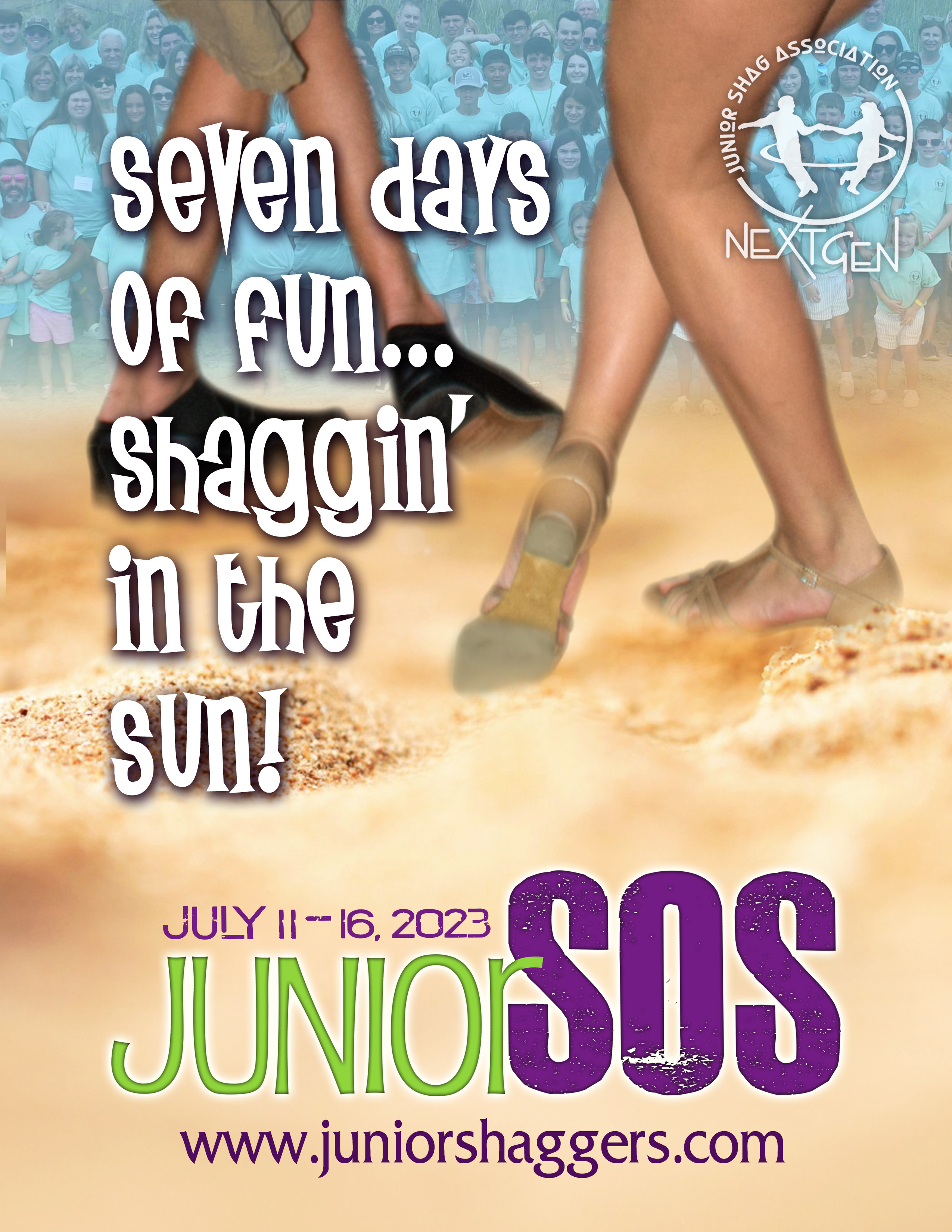 Junior SOS 2023 T-Shirt Design Contest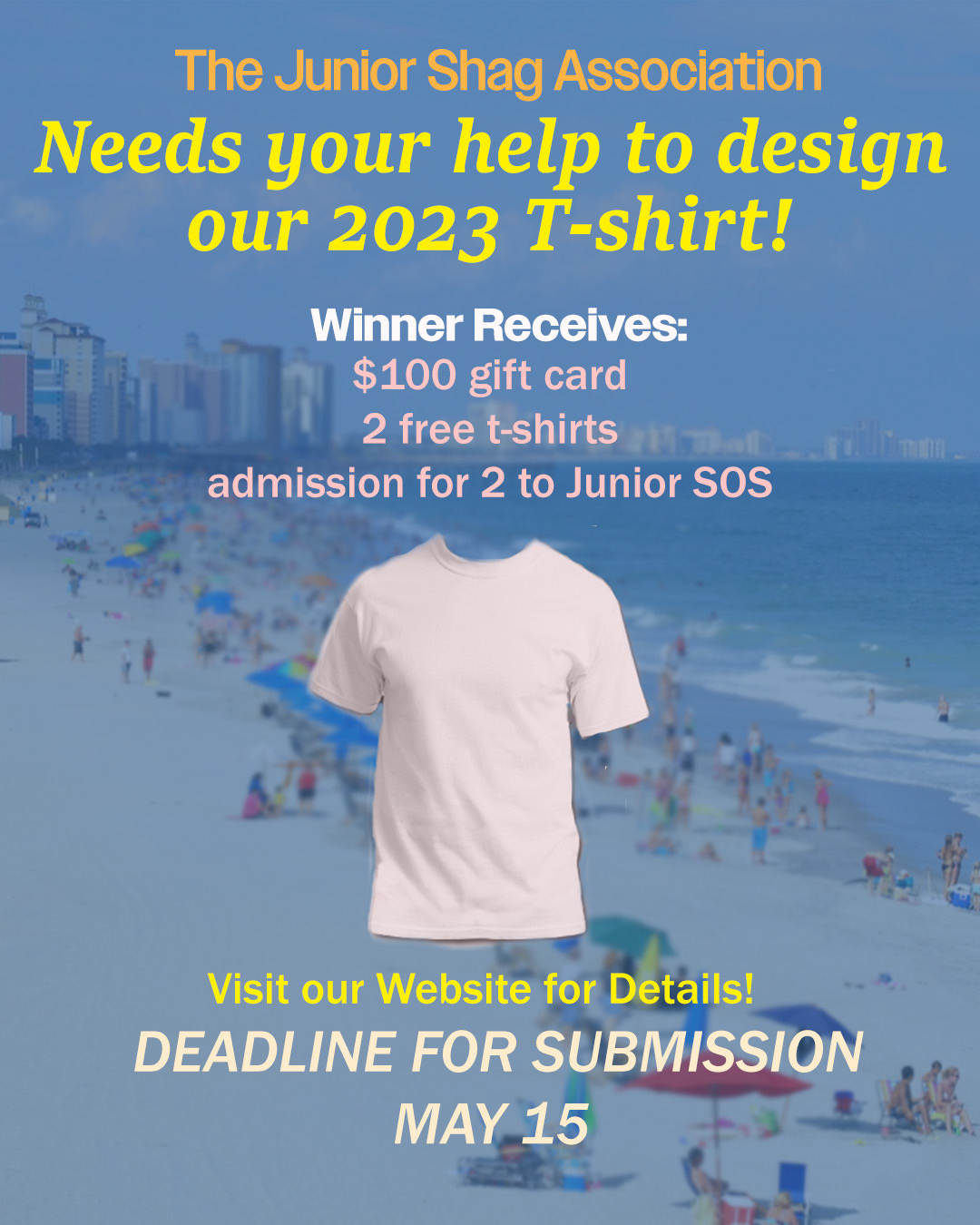 Submissions due by May 15th

Open to all ages
Design should be created on a light-colored shirt
Must be able to fit inside of a 12"x12" on the BACK of the shirt
Digital vector art preferred on a vibrant background
4 color maximum (including black)
No photographs
Solid colors, No gradients
* MUST INCLUDE ''JUNIOR SOS 2023''*
Must be the original creation of the contestant and JSA will have exclusive rights.
Email questions to
jenniferbatten2@gmail.com
Winner will receive:
$100 Gift Card
2 Free T-Shirts
Admission for 2 - Jr SOS Passes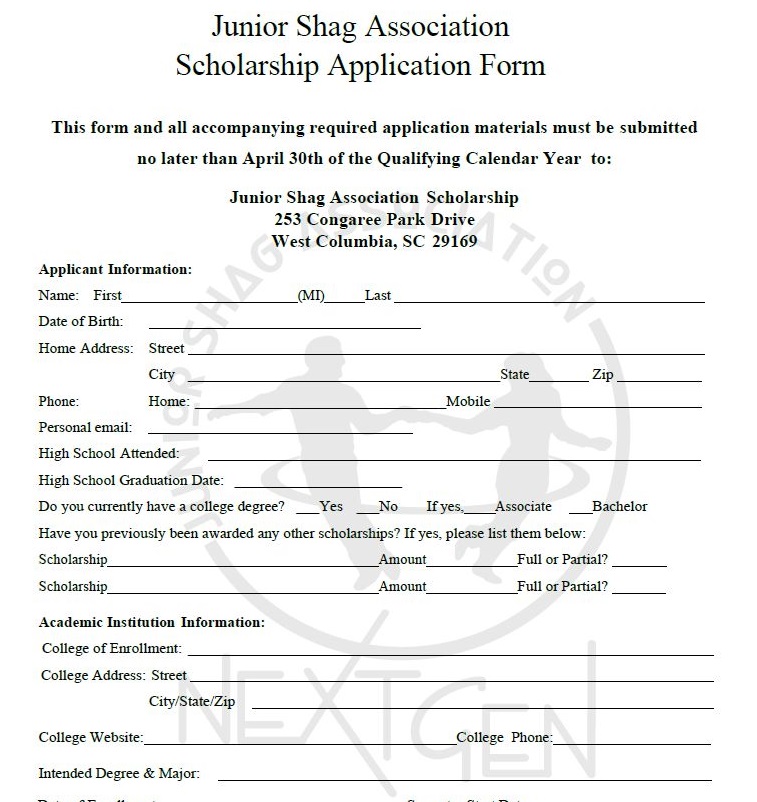 Junior SOS 2023 Scholarship Application
The Junior Shag Association Scholarship will be presented to students that have displayed a record of and/or aptitude for academic success, as well as qualities of leadership and community service. This is a scholarship that will provide a monetary award to selected recipients on the basis of academic performance in their college studies.
The Junior Shag Association is a non-profit association, funded by voluntary contributions of individuals, businesses, and organizations that support the Association's work.
Click here for application